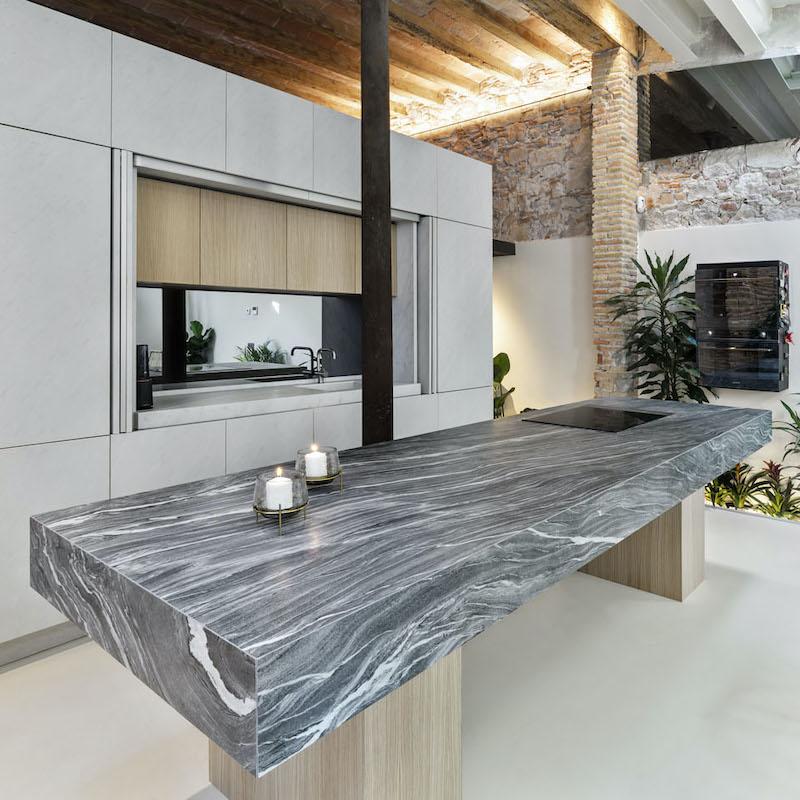 A kitchen simply isn't a kitchen without a stunning work surface, and with almost every popular material available on the market, Parkes Surfaces are here to advise, and supply our customers with the most beautiful materials to complete your new kitchen project. Even an older kitchen can be given extra value and new lease of life by simply replacing the work surface with a more modern and durable material, at the fraction of the cost of changing the entire kitchen. 
Each material whether it be solid surface, quartz, porcelain or natural stone all have an amazing selection of designs, and individual benefits. Each customer uses their kitchen differently and Parkes Surfaces knows how to advise you on the correct product for you.  For example, heat and scratch proof porcelain products like Dekton & Neolith are ideal for cutting directly on the surface, without the need for a chopping board and are perfect for placing hot items straight from the oven or hob anywhere that's convenient for you. Whichever material you choose you can be sure you´ve chosen an original quality product that suits your taste and needs. Also, invisible induction units can be added for cooking areas or even simply adding wireless charging zones.
Door fascia's, Islands, Panels, Sinks, Splash backs, Dining table surfaces, Floors, walls, and of course work surfaces, there are endless stunning possibilities and they're all available with Parkes Surfaces.
Why should a bathroom or shower room not be as beautiful as any other room in the house? With the ability to cover any surface, you can create something gorgeous that you can enjoy for years to come.  As with kitchens, there are many applications for different materials in the bathroom, from a glorious vanity unit to an extravagant walk-in shower, Parkes Surfaces has the knowledge and the products to supply an amazing personal space that's easy to clean and feels luxurious to use. Stain proof and chemically resistant products are also available to truly endure time and to ensure cleanliness.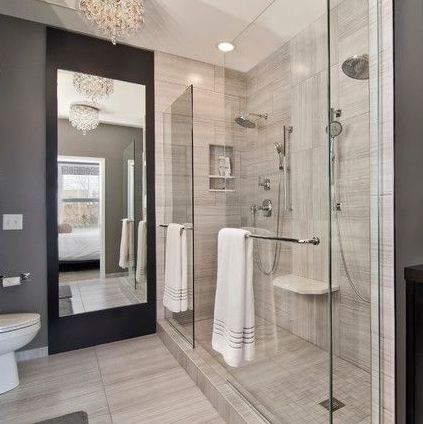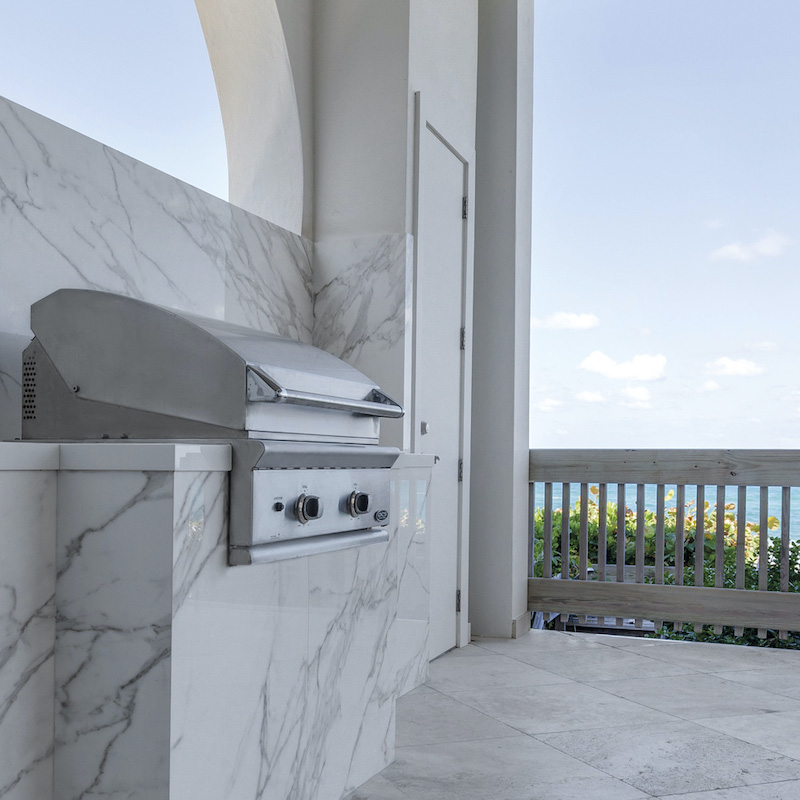 The possibilities are almost endless with regards to exterior surfaces. From full house/building facades, barbecue areas, outdoor kitchens, to breath taking pool areas, Parkes Surfaces has a huge range of UV whether resistant stones, granites and porcelains that are sure to give a spectacular "wow" factor to any outdoor space and to resist anything mother nature can throw at them.
As you can probably imagine, Parkes Surfaces products have many applications, and we may have some you haven't even considered. Anything that requires a touch of class and elegance like a beautiful grand central fireplace, a large stunning dining table, feature walls and floors, even a unique plaque for your property etc., with Parkes surfaces all the materials/brands are available and waiting to make your dreams come alive. Do you own a bar or restaurant and looking to replace/install a new bar surface or business facia, or really want something special for your establishment? Even something more personal and important like a gravestone and engravement service for a loved one? Parkes Surfaces can supply everything you need to ensure the highest quality, durability and satisfaction.
Mobile or Phone
(+34) 747 448 099 or (+34) 865 970 041
Address
Covering the Marina Alta area